In 2015 we took on an endeavor to help raise support for Jeff and Tammy, missionaries to Africa.
Thus far we have sent almost $3,200 to Africa, where they pastor a church in Zimbabwe.
But we can do more. We have such a great ability to give and we seldom realize it. Maybe you can go without your Venti Frappe once a week. A few dollars saved here and there really adds up.
Zimbabwe is in Southern Africa. It is one of the five poorest countries in the world, has one of the highest AIDS problems on the continent.
The average life expectancy is only 37 years and almost 10% of the population is orphaned. It is a country that desperately needs help.
Tammy says:
"One of my cousins said to me shortly before I left for Zimbabwe, 'Tammy, I can only imagine all the prayers that went up to God by the dying parents asking Him to watch over their children and I think He is sending you there in answer to their prayers.' That statement is what motivates me to do all that is in my power and ability by God's AMAZING GRACE to help support these children any way I can."
Tammy immediately began going to the orphanages in Bulawayo telling Bible Stories and doing Jana Alayra worship with them. As she began making relationships, two orphanages obtained property in September 2012 and they offered it to her, a 50+ California girl who never farmed a day in her life, to help them use the land to become self-sustainable.

Thus was born "Fruitful Harvest," a ministry with the mission of creating "Zimbabwean Products Helping Zimbabwean Children."
One of the Properties belongs to the Sandra Jones Centre. This is a home with over 70 sexually abused, abandoned, and orphaned children. Many of the young girls are between 11 and 17 years old. Most of them are victims of rape and incest and are pregnant. Many are also uneducated. Debbie Brennocks, the founder and director of the Centre, and Tammy took another leap of faith and applied for a grant that would help teach these girls a skill to help them support themselves and their baby (if they chose to keep them). It was approved and they now
teach the girls gardening skills and how to raise chickens.
There is no government support for these children. The orphanages feed, clothe, educate, pay medical bills, etc. for the children all by faith and the help from others God leads to them.
Please consider how you can help these children and this ministry.
Whatever you donate through our GoFundMe campaign goes right to Fruitful Harvest Ministries and missionaries Jeff and Tammy Scorziell.
Click on the button to go to our fundraising campaign: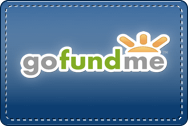 If you have any questions you can contact me or see the Fruitful Harvest Ministries website.
This holiday season, you can make a difference in the lives of children. Will you help?
God bless you all.
Chris Linzey
_ _ _ _ _ _ _ _ _ _
Please share this post on Facebook, Twitter, and Email. Even if you can't donate, you can help spread the word and be praying for the ministry to Zimbabwe!